Looking back on the memories between Yekalon and clients in 2020!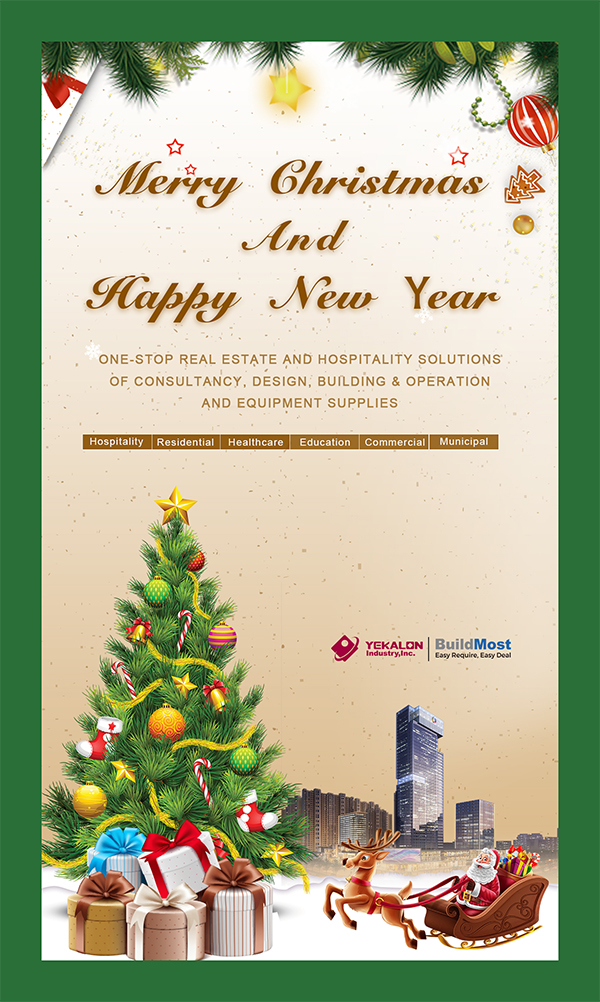 If there was a Santa Claus by your side, what gifts do you want when looking back to the difficult 2020? Here, Yekalon's wish is to send gratitude to our dearest clients for their trust and support in 2020. Based on clients' support, we have cooperated with over 600 hospitality projects, over 100 healthcare projects, over 100 education projects, over 1,000 residential, office buildings, and other projects during 2020. And other 3500 projects are negotiating for cooperation at present. Now, click here to enjoy the video to review how Yekalon has been working hand in hand with our clients.
Looking back on the imperfect but unforgettable 2020, the COVID-19 is indeed changing everything, including the pattern of consumption. Global investors have to face the most rational consumption cost ratio. Hence, the survival principle has turned into getting a higher return on investment or "ROI" at the lowest cost. It will last several years or even longer!
Besides, it is foreseeable that the global tourism industry will meet the retaliatory consumption when COVID-19 is well-controlled. The Chinese market has proven this. This is undoubtedly an opportunity for global investors in the real estate and hospitality industry.
Faced with new challenges and opportunities, Yekalon can help global investors achieve a higher ROI with our One-stop Real Estate and Hospitality Solution of Consultancy, Design, Building & Operation and Equipment Supplies. Contact us for more project supports!